Video Resurfaces of Charlamagne Saying He'll Suck Tekashi 6ix9ine's D*ck if He Beats His Racketeering Case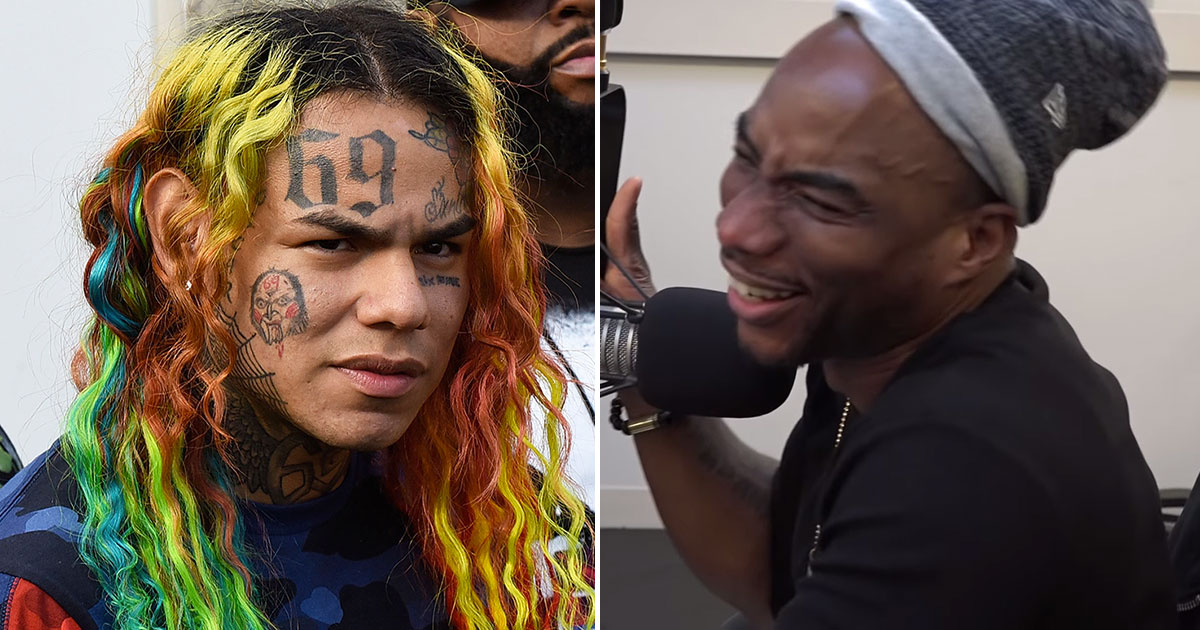 A video clip that has clearly NOT aged well has resurfaced showing Breakfast Club host Charlamagne Tha God saying he'll give Tekashi 6ix9ine the gift of oral sex if he ends up beating his RICO case and doesn't spend the majority of his life behind bars.
Following Tekashi's November 2019 arrest for racketeering and firearms charges, Charlamagne appeared on The Brilliant Idiots podcast and made this bold declaration:
"If Tekashi 6ix9ine beats this case, I will suck his d**k and he doesn't even have to ask me."
Charla's comments are hella interesting … considering the fact that here we are, one year later, and all signs are pointing towards Tekashi 6ix9ine being released from prison this Wednesday (Dec. 18) thanks to him snitching on various members of the Nine Trey Gangsta Bloods.
It remains to be seen whether or not Charlamagne will make good on his "promise," however, the Twitter trolling has already begun.
Let's bring back this video of Charlamagne saying he'll suck 6IX9INE DICK if he bear his case
pic.twitter.com/TZPrFAr1w9

— a bitter man (@My_Fish_Died) December 16, 2019
The king is being released this week, y'all faves ain't ready, the charts ain't ready, #CHARLAMAGNE sure af ain't ready ?? #6ix9ine #NickiMinaj pic.twitter.com/u9RgKGQ14b

— Harley Beaulieu (@harleynorwegian) December 16, 2019
Soo #Charlamagne you got ya throat ready for that #6ix9ine pic.twitter.com/SiVrxctzdO





— Sheldon Coleman (@SCRenard84) December 16, 2019
When you realize what you said if #6ix9ine gets out #Charlamagne get that throat ready ? pic.twitter.com/XrGeJDyt3h

— Camille McIntyre (@shewaveent) December 16, 2019
The king is being released this week, y'all faves ain't ready, the charts ain't ready, #CHARLAMAGNE sure af ain't ready ?? #6ix9ine #NickiMinaj pic.twitter.com/u9RgKGQ14b

— Harley Beaulieu (@harleynorwegian) December 16, 2019